Tip Sheet
It's Back! Ashley Mailloux is providing you with her Fort Erie Race Track handicapping picks and analysis. Check here each race day to see Ashley's Tip sheet, or pick up your copy at Customer Service on race days.
Tuesday, October 4 -The Tuesday program features nine races with some big, competitive fields. Best of luck to all
the horses, their connections, and everyone wagering on today's card! - Ashley Mailloux

R1: 5-1-3
R2: 4-3-1
R3: 4-5-2
R4: 5-2-7
R5: 2-1-7
R6: 1-3-5
R7: 11-4-5
R8: 2-6-7
R9: 10-6-4

Dowload Ashley's Tip Sheet
About Ashley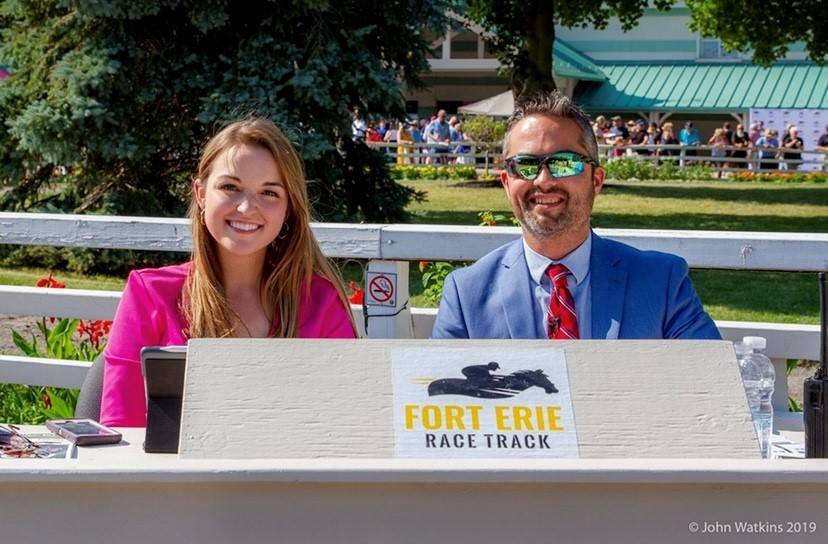 Ashley Mailloux first fell in love with horse racing as a toddler while attending the races with her parents at Fort Erie Race Track. She soon found herself travelling to different tracks across North America and so far, has crossed more than forty racetracks off her list. Originally from Buffalo, New York, Ashley attended Transylvania University and completed a degree in mathematics, and later graduated with a Master of Science in applied mathematics from the University of Dayton. Ashley has been Fort Erie's analyst and tip sheet author since 2018 and over the past few years, she's been a freelance racing analyst for the Maryland Jockey Club, Gulfstream Park, Horse Racing Radio Network (HRRN), the Meadowlands, covering some of racing's biggest days, including the Preakness Stakes and Hambletonian. Ashley has regularly attended the races at Fort Erie Race Track over the past two decades and looks forward to visiting again during the 2022 season.
You can follow Ashley on Twitter @ashley_mailloux
Photo: Ashley Mailloux and Greg Blanchard at Fort Erie Race Track (Photo taken by John Watkins)
---
Ontario Racing Tips from the Pros
Read the Fort Erie Tip Sheet from Ontario Racing's Tips from the Pros. Click here