Tip Sheet
Check out Ashley Mailloux's Racing selections and tip sheet for Fort Erie Race Track.
Ashley's Picks
Ashley's picks for Monday, September 27th:
R1: 4-6-3
R2: 5-4-2
R3: 4-1-2
R4: 6-4-3
R5: 7-1-5
R6: 5–2-6
R7: 6-1-2
R8: 6-2-4
Please note, there will be no tip sheet for Monday, Sept. 27.
To read more, download Ashley's Tip Sheet below
About Ashley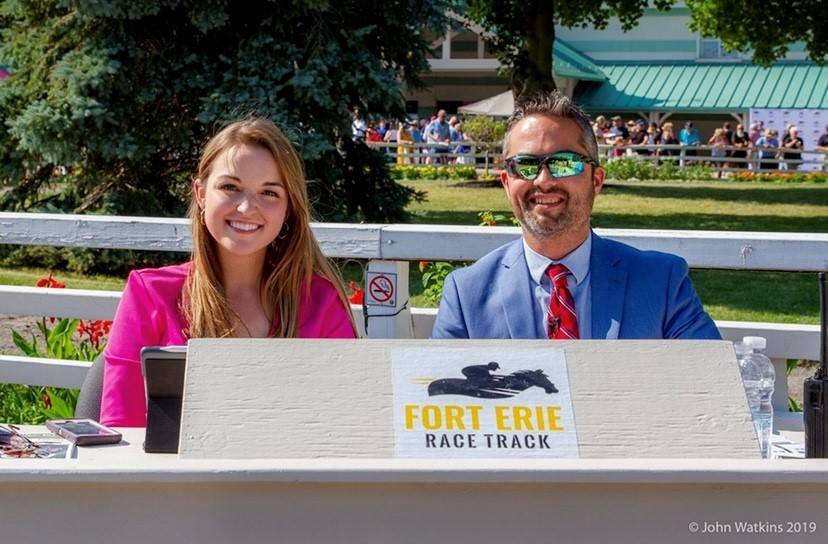 Ashley Mailloux first fell in love with horse racing as a toddler while attending the races with her parents at Fort Erie Race Track. She soon found herself travelling to different tracks across North America and so far, has crossed more than forty racetracks off her list. Originally from Buffalo, New York, Ashley attended Transylvania University and completed a degree in mathematics, and later graduated with a Master of Science in applied mathematics from the University of Dayton. Ashley has been Fort Erie's analyst and tip sheet author since 2018 and over the past three years, she's been a freelance racing analyst for the Maryland Jockey Club, Gulfstream Park, Horse Racing Radio Network (HRRN), the Meadowlands, covering some of racing's biggest days, including the Preakness Stakes and Hambletonian. Ashley has regularly attended the races at Fort Erie Race Track over the past two decades and looks forward to sharing her selections again for the 2021 season!
You can follow Ashley on Twitter @ashley_mailloux
Photo: Ashley Mailloux and Greg Blanchard at Fort Erie Race Track (Photo taken by John Watkins)