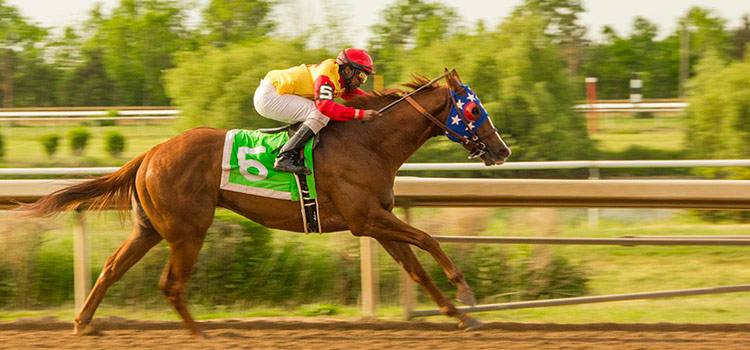 Stall Applications
2020 Stall Applications are now available at the link below. Deadline to submit stall applications is March 20, 2020. Late applicants may have their stalls relocated for the upcoming season.
To print the Stall Application, select the Print option from the Acrobat menu.
Please complete the forms and email to heder@forterieracetrack.ca, drop off at the Administration Building at Fort Erie Race Track, or mail to:
FORT ERIE RACE TRACK
Attn: Stallman
230 Catherine St., P.O. Box 1130
Fort Erie, ON
L2A 5N9
Horsepeople requesting more information, or those who would like a stall application mailed to you, please contact Harry Eder, Coordinator of Horsepeople's Relations at (289) 303-7982.
2020 Shipping Subsidy
Fort Erie Live Racing Consortium has approved a shipping subsidy program for horses shipping in to stable and race at Fort Erie for the remainder of the 2020 season. The $300CA per horse subsidy is by application, for horses that have shipped in to stable and raced twice at Fort Erie during the eligibility period, form July 22 to October 13, 2020. Read the full Shipping Subsidy Policy for eligibility.
Applications for the Shipping Subsidy are available here.
In or Out Slips
All horses shipping in or out of Fort Erie Race Track will be required to have in or out slips approved by the Race Office.
Horsepeople will be required to fill in a request form, available here or from the Race Office. These forms must be fully completed and returned to the Race Office.
In or out slips will be issued the following day upon approval of the Racing Secretary/Stallman.
Please be advised that the Race Office will be closed on Wednesdays, necessitating requests to be made on Monday during normal business hours if you plan to ship a horse on Wednesday or Thursday.
No horses will be allowed in or out of the stable area without an in or out slip!
Fort Erie Race Track supplies our downloadable documents exclusively in PDF (portable document format). Your computer will require Adobe Reader in order to open, save and print these documents. You can download the latest version of Adobe Reader from the manufacturer's website. Click the button below to download the latest version of Adobe Reader.