The Alderson family: A passion for the sport inspired by their dad
"I wouldn't be the man I am today without them."
Ryan Alderson is standing on Fort Erie's backstretch, helping his dad and uncle with morning chores as he speaks those very words. A close-knit family, the Aldersons are well-known to the Fort Erie racing community.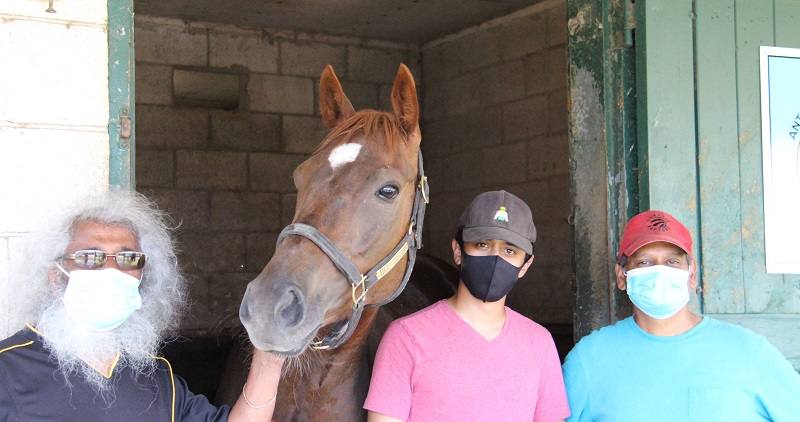 Ryan's dad, Anthony Alderson has been working in the horse racing industry for four decades.
"I first started in Toronto. I got my jock's license in 1979. I rode for ten years, and I moved down to the Fort around 1980 - 81," said Alderson, who rode at Woodbine, Fort Erie, Thistledown, and Mountaineer racetrack.
In 1989, Anthony met his wife Kristen, who also works at the Fort Erie Race Track. The couple have three kids, Jeffrey, Ryan, and Kayla. Jeffrey is a jockey on the Ontario racing circuit and Ryan currently works at the Fort as a groom for several different racing outfits.
"I help numerous people out with numerous tasks and I'm always happy to lend a hand if needed,' said Ryan Alderson.
Their dad began training at the Fort in the early 90s, and it didn't take long for him to find the winner's circle. His first victory as a trainer came in June 1991 with a chestnut gelding named Mr. Shu. Anthony's brother Malcolm has worked by his side for the last thirty years or so. A hard-working team, with big smiles and kind hearts, the Aldersons have been blessed to have some wonderful horses pass through their hands.
"We won the Puss n Boots twice. I had a really nice horse called Sandspit and he did really well for me. He won eleven times over here for me." Sandspit won the Puss n Boots for Alderson in 2008 and 2009. Cherishing those wins, Alderson is hopeful another Sandspit will be in his future.
The natural ebb and flow of this sport involves early mornings spent training horses and long race days watching those same horses either hit the board or come home empty-handed. With a deeply rooted passion for the racing game, Anthony remains in it for the long haul.
"You gotta love the horses, you gotta love the animals. It's been in my blood for a very long time and it's continuing now with the children too - which is Jeffrey and Ryan."
Jeffrey admits that his dad has influenced his own career as a jock. "That's what lead me to my path. Ever since I was little, 3 or 4-years-old all I wanted to do was be a jockey."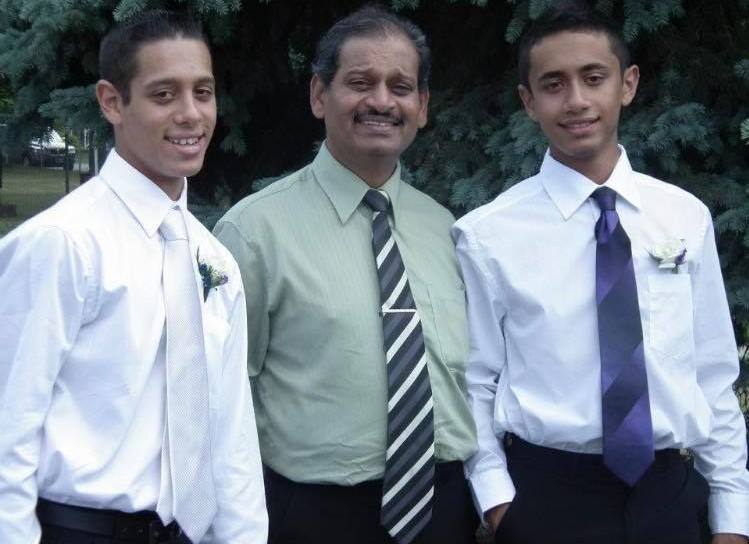 A passion their father holds close to his heart, Ryan is equally committed to the sport.
"I love the game so much and I want to be part of it for a good chunk of my life."
Reminiscing about the good years and great memories made at the Fort, Alderson is not hard-pressed to find the words, to sum up his experience at the border oval with his kids. "It's been eventful, and it's been joyful to raise the family here."
Looking towards the 2021 racing season at the Fort, Anthony is excited to see his horses run.
"This year we have a little filly call Play It Smart. It is Ryan's and we have another filly called Misty Blonde and Malcolm has a two-year-old (Artie's All In) and we are looking to get one more."
Tomorrow afternoon, on the second day of the Fort's racing season, Alderson sends out Play It Smart in Race 8. Owned by Ryan, trained by Anthony, and ridden by Jeffrey, the Alderson family no doubt brings a renewed meaning to the words 'team effort.'
Live racing returns to the border oval tomorrow afternoon at 1 p.m. Fans can watch a live HD stream online at https://www.forterieracing.com/streaming-and-replays.
At this time Fort Erie Race Track remains closed to fans. For more information on upcoming race days, please visit www.forterieracing.com.
First Photo: Malcolm, Ryan, and Anthony Alderson with their trainee Miss Tea Blonde. Second photo: Jeffrey, Anthony, and Ryan Alderson. Photo provided by Ryan Alderson (Please note, the photo was taken prior to COVID-19).