Bright Day for Sunny Singh
FORT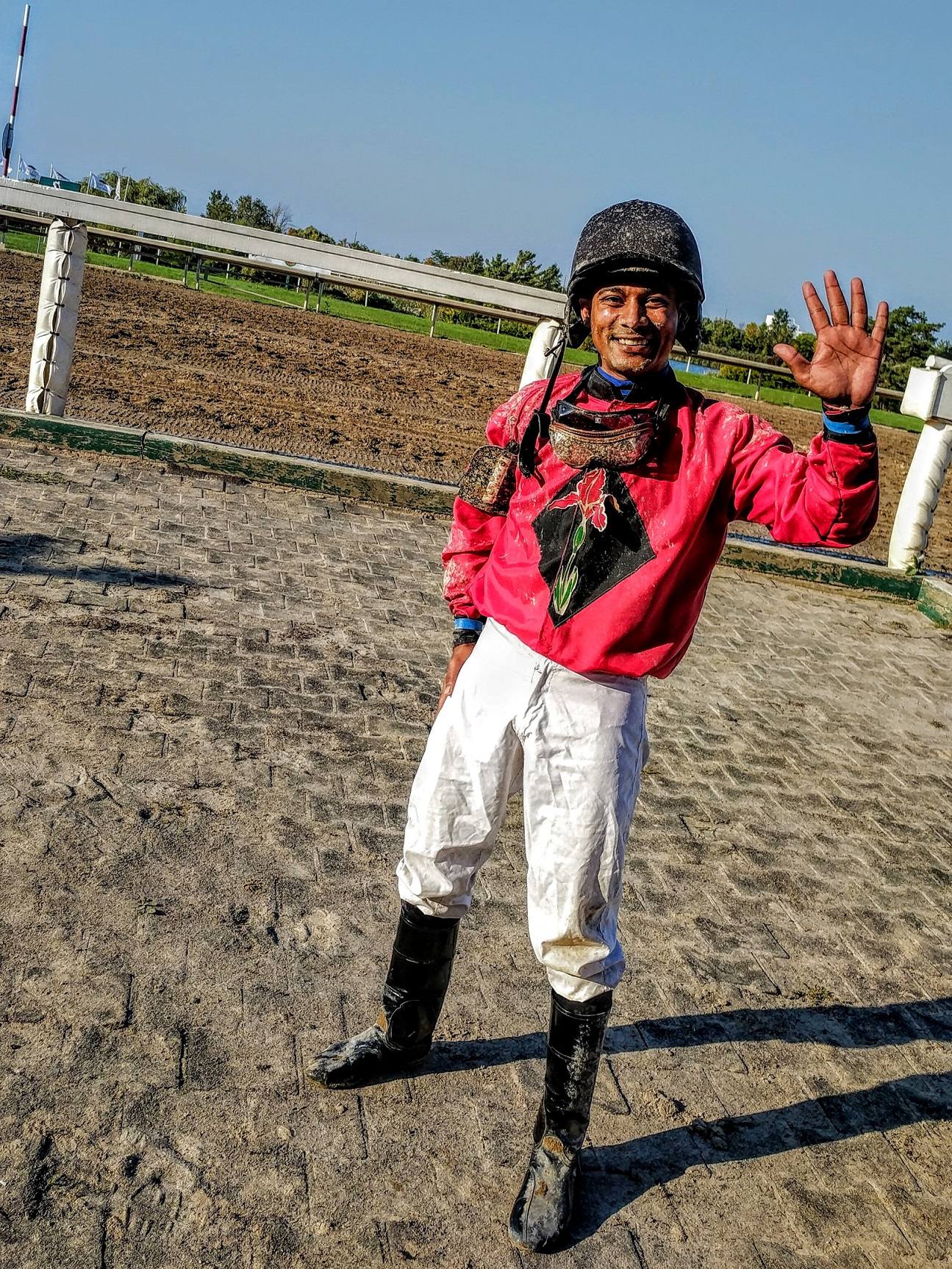 ERIE, September 23 - It was a bright day for jockey Sunny Singh at Fort Erie Race Track. The veteran jockey took home five wins from seven starts on Saturday's card.

He was first over the finish line with Flashy Margaritta in the second, Watch It Buster in the fourth, Sonny Short Stack in the fifth, Conquest Swagger in the seventh and R Fleet Foot in the eighth.

As Singh returned from the seventh race, staff and horse people congratulated him on winning his fourth race of the day. "I'm not done yet," was his reply.

In the eighth and final race of the day, the call from announcer Frank Salive at the first turn was that "R Fleet Foot would have to pass the entire field from back there in the trailing slot." Singh did just that, taking R Fleet Foot from last to first, and claiming his fifth win of the day.

"It's a great feeling to win five races, I can't believe it," said Singh after the races.

Singh has won 23 of 115 starts at Fort Erie this season.

Racing continues every Tuesday and Saturday at Fort Erie Race Track, through to Oct. 17. First race post time is 1:20 p.m.

For more information, visit www.forterieracing.com.