120th season of racing off to a great start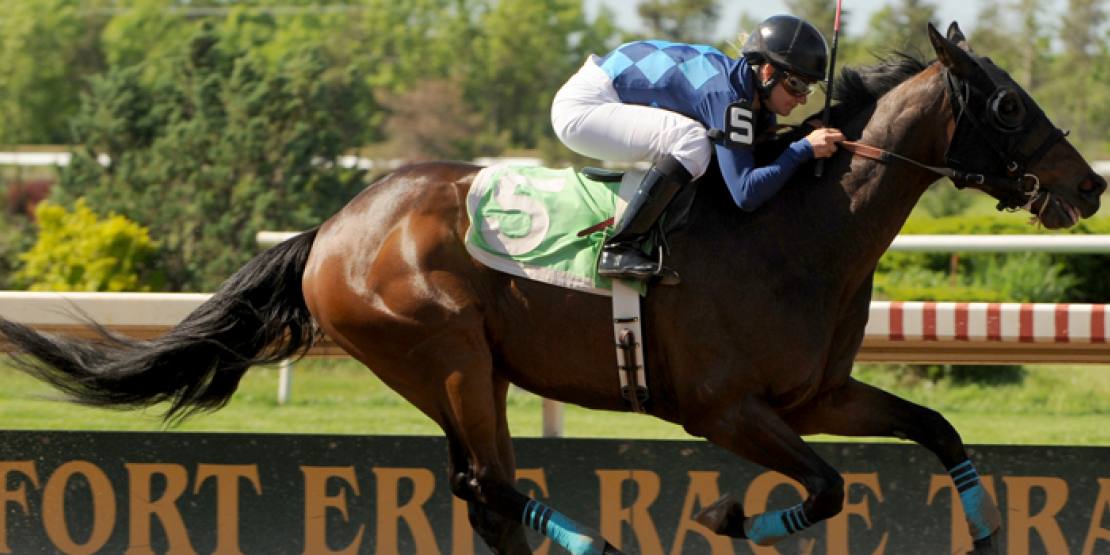 FORT ERIE, May 30, 2017– It was a full house for opening day and the start of the 120th season of racing at Fort Erie Race Track.
"We had a huge turnout and a beautiful day, it was a great way to start the season," said Tom Valiquette, chief operating and financial officer of the Fort Erie Live Racing Consortium. "It was nice to see a mix of new and familiar faces showing their support for the track and enjoying the start of the racing season in Fort Erie."
The first horse to cross the finish line was Diamond Hart for jockey Helen Vanek and trainer Norman Tomlinson, returning $20.90 on the win ticket. Vanek went on to win the second and third races of the day for a total of three wins for the veteran jockey.
"It feels fantastic to start the season off with a win," said Vanek. "It's an amazing feeling for any rider when they win a race, especially on opening day. You've worked hard, you're anticipating the beginning of the meet, it's always very exciting."
Vanek has been racing for 22 years and will be full time at Fort Erie this summer. "I'm looking forward to a happy, healthy, fun season. I've ridden at close to 30 different tracks and Fort Erie has always been by favourite, I just love it here."
Jockeys Rafael Zenteno Jr., MarkLee Buchanan, Melanie Pinto, Jeffrey Alderson and Kirk Johnson each took home a win on the season opener.
The next live racing day will be Tuesday, June 6 at 4:20 p.m. followed by a free concert at the Tiki Bar, featuring Avenue Inn. Sunday racing begins on June 11 at 1:20 p.m., along with the return of the Farmers' Market, opening at 12:00 p.m.
Fort Erie will host 40 race dates during the 2017 meet, with the signature Prince of Wales Stakes taking place on Tuesday, July 25.
Parking and admission are always free.
For more information on live racing dates and special events, visit www.forterieracing.com.
Photo by Michael Burns Photography.