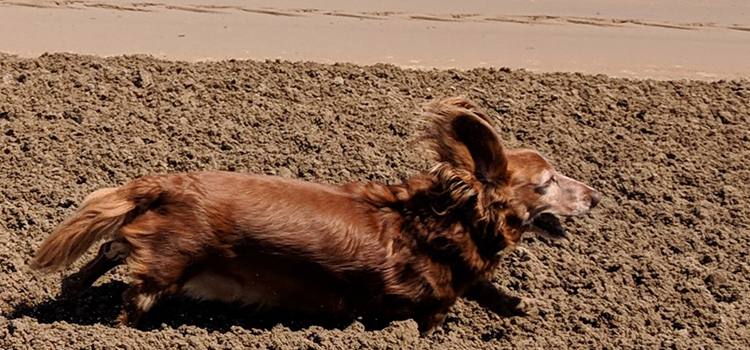 Wiener Dog Races
Save the Date! Wiener Dog Races return to Fort Erie Race Track on Sunday, August 11
Don't miss the 2nd annual Wiener Dog Races at Fort Erie Race Track.. The event begins after horseracing ends (about 4:30pm), and will include up to 72 pups competing for the title of Fort Erie's fastest Wiener Dog!


Registration
Registration for the 2019 Wiener Dog Races will open up on Wednesday, June 26 at 12:00p.m. A link will be made available on this webpage, and those who have opted in to receive notifications will also receive an email with the link.
Please read the 2019 Rules & Information prior to registering for the event. Applicants will be accepted on a first come, first serve basis, and additional applicants will be added to a waiting list. Applicants will be notified if their registration has been accepted or denied, or if they are on a waiting list once all applications have been reviewed, or by Friday, July 12, 2019.
2019 Wiener Dog Races- Rules & Information


Notify Me
If you have a wiener dog and would like to be added to our email distribution list to receive email notifications about event registration, contact femedia@forterieracetrack.ca.


Please Note:
We love all dogs, but only dogs taking part in the event and service dogs are permitted at Fort Erie Race Track.
Fort Erie Race Track is a family-friendly venue, and all ages are welcome to attend.
If you have any questions, please contact femedia@forterieracetrack.ca for more information.