Fall Fair
September 16, 2017 01:20PM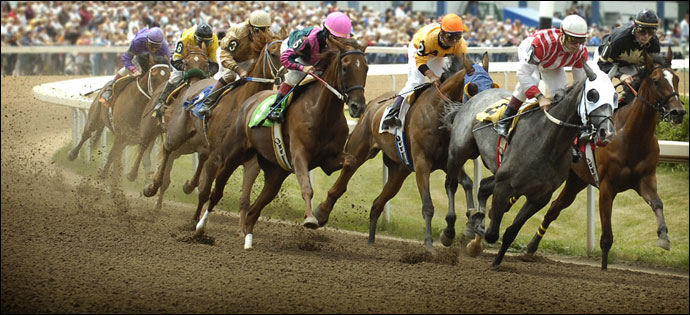 Say hello to fall with live racing, musical entertainment and fun, free activities for the kids. Post time 1:20 pm. Family activities include face painting, crafts, and Magician Scoop McCoy! Kids activities run from 1:20-4pm.
The fall fair will also feature a Retired Racehorse Showcase, highlighting some of Fort Erie's former racehorses who have gone on to have impressive second careers after horseracing. Racing fans and horse lovers can meet the horses and their new owners, and learn more about their careers.
One of the day's highlights will include demonstrations by former racehorses Soar and Bowdrie, owned by Lindsey Partridge, founder of the Harmony Horsemanship training program and known as Canada's horse whisperer.
Soar is a former Fort Erie racehorse who found her second career through working with Partridge. She has starred in two feature films, and won the 2015 Most Wanted Thoroughbred title against hundreds of competitors at the Retired Racehorse Project in Kentucky. Bowdrie is Partridge's 2017 makeover horse, and will be competing at this year's Retired Racehorse Project in October.
You can find our more about Lindsey Partridge and the Harmony Horsemanship program at www.harmonyhorsemanship.ca